Blenko made ebony in 99 and 2000 then 2004 until 2007

.
Tammy Kosla of Illinois provided the following photos and info about Ebony Blenko. This is
in response to WVA JANIS' question: What items were made in Ebony.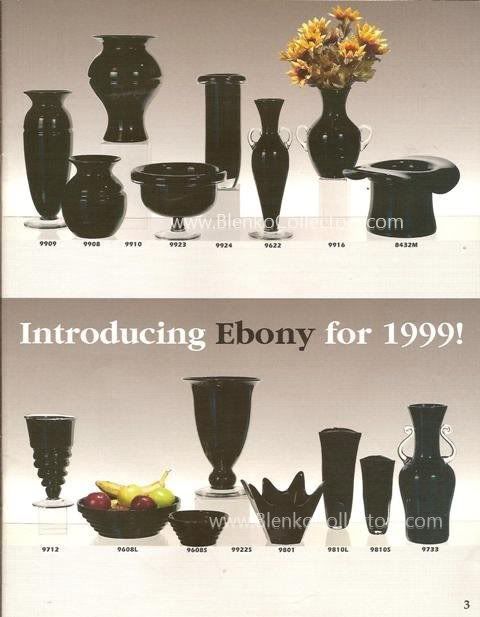 Page from the 1999 Blenko catalog showing the first Blenko items made in ebony
(click for a full sized image)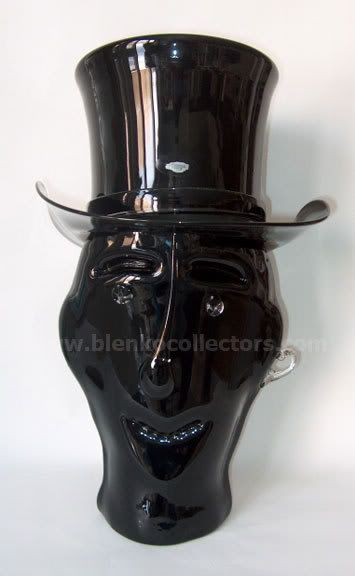 This is the Blenko 8432M in ebony sitting on top of an ebony 9316.